Complete organic recycling and waste management systems
Pioneering the World of Organic Waste and Soil Management Practices in Cyprus!
The addition of compost to the soil will improve any soil's physical, chemical and biological properties; yielding healthier soil, plants, turfgrass, trees and shrubs, helping to reduce project costs. 
Compost is a great source of Soil Organic Matter, which offers a variety of benefits proclaimed by university research, actual field use and even regulatory agencies.
Essentially, amending soil with compost enhances the growth of ALL plant life, because the soil that they live in is improved and healthier!
Compost and Its Benefits
Benefits of Compost and its Effects on Soils and Plants
Compost is extremely versatile and beneficial in many applications, it has the unique ability to improve the properties of soils and growing media physically (structurally), chemically (nutritionally), and biologically.
Although some equate the benefit of compost use to lush green growth, caused by plant-available nitrogen, the real benefits of using compost are long-term and related to its organic matter content.
Improves the
soil structure
Improves the soil structure, porosity, and density, thus creating a better plant root environment.
Increases infiltration and permeability
Increases infiltration and permeability of heavy soils, thus reducing erosion and runoff.
Improves water holding capacity
Improves water holding capacity, thus reducing water loss and leaching in sandy soils; Improves and stabilizes soil pH.
Supplies nutrients & organic matter.
Supplies a variety of macro and micronutrients; Supplies significant quantities of organic matter.
Improves (CEC)
Improves cation exchange capacity (CEC) of soils and growing media, thus improving their ability to hold nutrients for plant use.
Suppress plant pathogens
May control or suppress certain soil-borne plant pathogens; Can bind and degrade specific pollutants.
If you want to learn more or have specific questions or simply need help, feel free to get in touch with our team by calling
7007-2717
Other Organic Waste Services
Apart from Composting A+E Offers Various Organic Waste Services & Solutions
Sustainable, reliable & affordable organic waste services
Leading compost provider in Cyprus!
A&E is the Leading Organic Waste and Soil Management Company in Cyprus.
A&E Agriculture and Environmental Services Ltd is the leading Organic Waste and Soil Management company in Cyprus. Our sales offices and warehouses include PV industry experience enables us to provide in-depth material sourcing and supply chain expertise for every step of the production and installation process.



Our capacity allow as to collect 300.000+ tones of organic waste annually. 
We annually export around 200 thousands of tones of compost to European partners.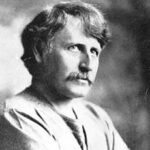 "Essentially, all life depends upon the soil ... There can be no life without soil and no soil without life; they have evolved together."
Charles E. Kellogg,
USDA Yearbook of Agriculture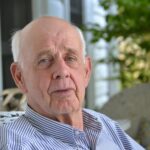 "The Earth is what we all have in common."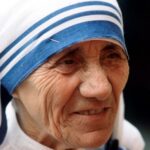 "I only feel angry when I see waste. When I see people throwing away things we could use."
Innovation, Quality And Continuous Improvement
Latest Projects, Solutions And Waste Supplies
From Waste to Resources
The Benefits of Organic Waste Recycling Usage
We offer products, solutions, and services across the entire organic waste value chain. We support our customers on their way to a more sustainable future – no matter how far along the journey to energize society with affordable solutions.

Receive an accurate quote within 3-5 days when you fill out this form. Or, give us a call:
7007-7887